Agriculture Unmanned Aerial Vehicles (UAV) Sprayers
by Homeland Surveillance & Electronics LLC
---
Agriculture Sprayers
Comparison Chart
AG-VA Multi-Rotor Sprayers
Hercules Helicopter Sprayers
MRCD6 Multi-Rotor Sprayer
MRCD18 Multi-Rotor Sprayer
MRCD24 Multi-Rotor Sprayer
RHCD-01 Helicopter Sprayer
RHCD-80-1 Helicopter Sprayer
RHCD-80-15 Helicopter Sprayer
How UAV Sprayers Work
What is Vegetation Index Vigor
NDVI Multi-Spectral Cameras
UAVs On The Farm
Guide To Managing Prickly Pear
Farm Bureau - Drone ROI
UAV Role In Agriculture
UAV Planting Trees
Banana Growers
Big Yields Research Center
Precision AG In The Drone Age
Yamaha RMAX Crop Sprayer
---
Other Commercial Platforms
914 Rotax Manned/Unmanned
Alliance HD Helicopter
Alliance Gas Helicopter
Avenger Electric Helicopter
RDASS Q1000 Quad-Rotor
Delta-FW70 Fixed Wing
---

Satellite quality data,
leaf-scale resolution!
---
UAV Pilot Training School
Class Size Are Limited
---
FLY LEGAL



Avoid Fines & Jail Time
---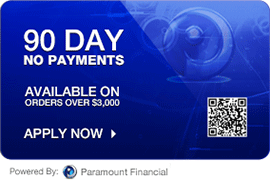 ---
---
---
---
---
---
---
---
---
---
Video Library
---
FAA Releases Small UAS Notice of Proposed Rulemaking! - Check out the provisions being proposed in the FAA's Small UAS NPRM.
---
FAA Grants UAV Permits for Agriculture & Real Estate Companies - The Associated Press reports that on Tuesday, the FAA issued exceptions to the commercial UAV ban, permitting the monitoring of crops and real estate use for aerial photographs of properties for sale. This is the first time permits have been granted to agriculture and real estate companies.
---
FAA Poised to Include Limitations on Hobbyist UAVs - The FAA is proposing to amend its regulations to adopt specific rules for the operation of small unmanned aircraft systems (UAS) in the National Airspace System (NAS).

.
---
Judge Rules Against FAA in 'Landmark' UAV Challenge - In a decision dated March 6, NTSB Judge Patrick Geraghty found that the FAA has no regulations that apply to model aircraft or that classify a model aircraft as an unmanned aircraft system.
---
UAV FAA Regulations - For more than five decades, the Federal Aviation Administration (FAA) has compiled a proven track record of introducing new technology and aircraft safely into the National Airspace System (NAS).
---
FAA Fact Sheet – Unmanned Aircraft Systems (UAS) - For Immediate Release.
---
FAA Certificate of Authorization or Waiver (COA) - Before you can operate a UAV in National Airspace System (NAS) you must have a COA. The average time to issue an authorization for non-emergency operations is less than 60 days,
---
---
---
New & Used UAV For Sale - Commercial, industrial, military, first responders and police UAV's with 1 - 75 lb payload helicopter UAV. Autopilots, cameras and more. Check them out!
Demo UAV For Sale - Great Saving on our Demo Unmanned Aerial Vehicles UAVs For Sale. All of our Demo UAV Units for sale have low flight hours and are in excellent condition.
---
The UAV Blog - Find out what others are saying about the World of UAVs. Share your 2 cents worth with them! No Sign-up required!
---
---
---